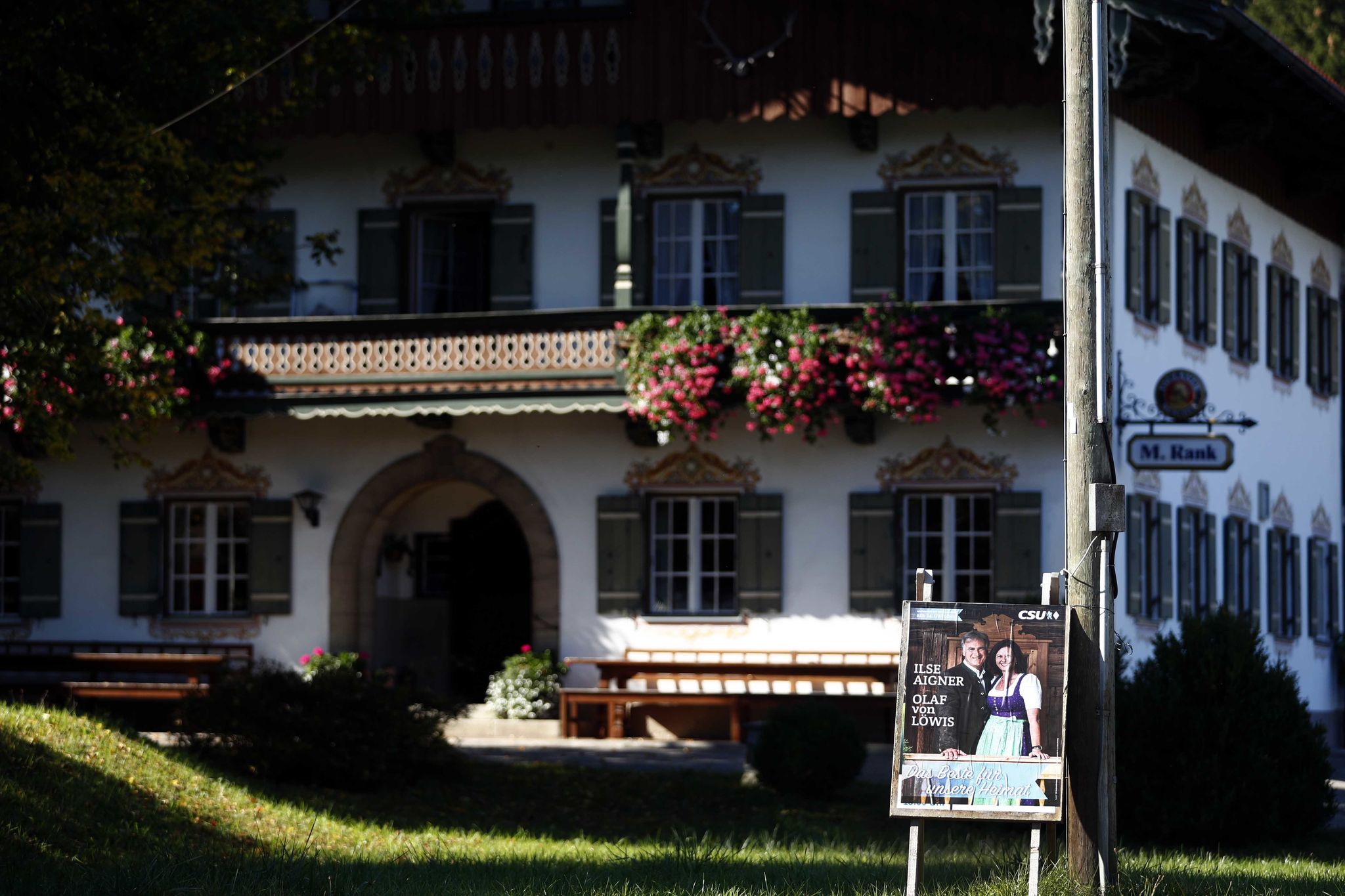 When it comes to regional politics here, no state is more influential than Bavaria, the nation's economic powerhouse and an unabashed conservative stronghold often described as Germany's Texas. But th
BERLIN — When it comes to regional politics here, no state is more influential than Bavaria, the nation's economic powerhouse and an unabashed conservative stronghold often described as Germany's Texas.
But the elections Sunday in Bavaria are expected to represent a referendum on center-right Chancellor Angela Merkel's policies over the past few years and on her conservative allies to the south, who have repeatedly caused trouble for her since her decision to allow more than 1 million refugees into the country three years ago.
In fact, for the first time in decades, Bavaria's conservative Christian Social Union finds itself under threat in its own backyard from the Germany's resurgent far right — and from the left.
"They tried to fight fire with fire at the beginning of the year with regard to the migration crisis," said Olaf Boehnke, a senior adviser in Berlin with Rasmussen Global, a Brussels-based think tank, referring to Bavaria's conservatives. "But they're realizing that if you try to be more extreme than the extremists, it's a lost cause."
For 12 of the past 13 elections in Bavaria, the Christian Social Union (CSU), the conservative sister party of Ms. Merkel's Christian Democrats (CDU), has ruled with an absolute majority — a rarity in German politics, where compromise and coalition-building between parties is the norm. The party has held an absolute majority in the state legislature for all but five years over the past six decades.
That has allowed the CSU in Bavaria, home to automotive giant BMW and the Oktoberfest, to create a conservative, semiautonomous cultural and political bubble in Germany's south. The state, for example, recently enacted laws mandating that crosses be hung in all administrative buildings, much to the ire of Berlin.
But the elections Sunday will likely rock the political impregnability of the CSU. The party is polling only at 33 percent, according to German broadcaster ZDF, down a whopping 15 percent from 2013, when Bavaria held its last state elections. In the stable world of German democracy, such a decline amounts to an electoral earthquake.
Meanwhile, the environmentalist Greens are polling second at 18 percent and the far-right, anti-immigrant Alternative for Germany (AfD), once a fringe party that didn't run a single candidate in 2013, is at 10 percent, according to the ZDF poll.
Regional elections in Germany can have huge impacts on national politics, though election outcomes typically reflect a mix of local and national factors, Carsten Brzeski, chief economist for ING Germany, wrote in an analysis of the upcoming election.
But this time, the reason for the decline of the CSU in Bavaria is clear.
"The CSU tried to make the election a kind of referendum on Merkel's stance on refugees," Mr. Brzeski said. "The continuous nagging and trouble-seeking in Berlin, initiated by the CSU, has completely turned this around."
Ms. Merkel's conservative bloc lost over 1 million votes to the AfD in last year's federal elections, a development largely connected to popular unhappiness with her 2015 decision to open the nation's borders to over 1 million, mostly Muslim refugees fleeing violence in the Middle East and elsewhere.
Bavarian backlash
It was a decision that particularly affected Bavaria, a Catholic stronghold that served as the main entry point for those who traveled through the Balkans to reach Germany, Mr. Boehnke said.
That gave Bavaria and the CSU "a special role to play as to how to cope with this," he said. "They not only reject free-floating migration, but also were the first victims who were subject to this new trend."
With refugee policy a hot-button issue in the state and the AfD gaining ground, the CSU — which forms a "grand coalition" government in Berlin with Ms. Merkel's CDU and the center-left Social Democrats (SPD) — sought to move refugee and immigration policy to the right to protect their political base.
In doing so, however, they almost toppled Ms. Merkel's fragile coalition multiple times in recent months.
In June, Interior Minister Horst Seehofer, who is also the CSU's party chairman, threatened to order German police to turn away refugees at the Bavarian-Austrian border, with or without the federal government's blessing. Such a move would have undermined Ms. Merkel's authority and shattered her coalition. She was forced to hold an emergency summit on asylum policy with European partners in order to calm her unruly coalition partner.
Intergovernmental tensions spiked again in September, when two refugees were accused of killing a German-Cuban man in the eastern city of Chemnitz, prompting riots and right-wing violence that lasted for a week.
Some of the violence was caught on video but dismissed by the head of the nation's domestic security unit, sparking public outrage and calls for his resignation. Being a close ally of Mr. Seehofer's, however, he was instead given an interior ministry posting — once again demonstrating, Mr. Brzeski said, the CSU's ability and willingness to "hijack" the government in Berlin in an effort to win back votes locally.
But the abysmal poll numbers ahead of the Sunday elections indicate that voters are tired of the CSU's political maneuvering in Berlin — a positive signal for an embattled Ms. Merkel as she struggles to keep her government together, Mr. Boehnke said.
"They cannot play the blame-Merkel card too excessively," he said. "They tried to make her a bogeyman, but there's not much to this."
But the anticipated outcome of the elections is also indicative of a larger trend of political fragmentation in Germany, said Georg Neugebauer, a political scientist at Berlin Free University.
With the leftist Greens and the ultraconservative AfD exploiting voter dissatisfaction with mainstream parties, a more segmented political environment is taking hold and ultimately will put Germany in the same precarious political situation as once-stable nations such as Sweden and Austria.
That would mark a sharp change for Germany under Ms. Merkel, which had come to be seen as a rock of stability and the economic powerhouse of the European Union during her 13 years in power.
"We're currently seeing a breakdown of society, or at the very least in this case a breakdown of large political milieus into many smaller ones," Mr. Neugebauer said.
Such a consequential political trend has expanded the scope of how elections in Germany's Texas can impact the nation and beyond.
"Things are changing on a bigger scale, and Bavaria is a perfect example," said Mr. Boehnke. "The political system is on the move."