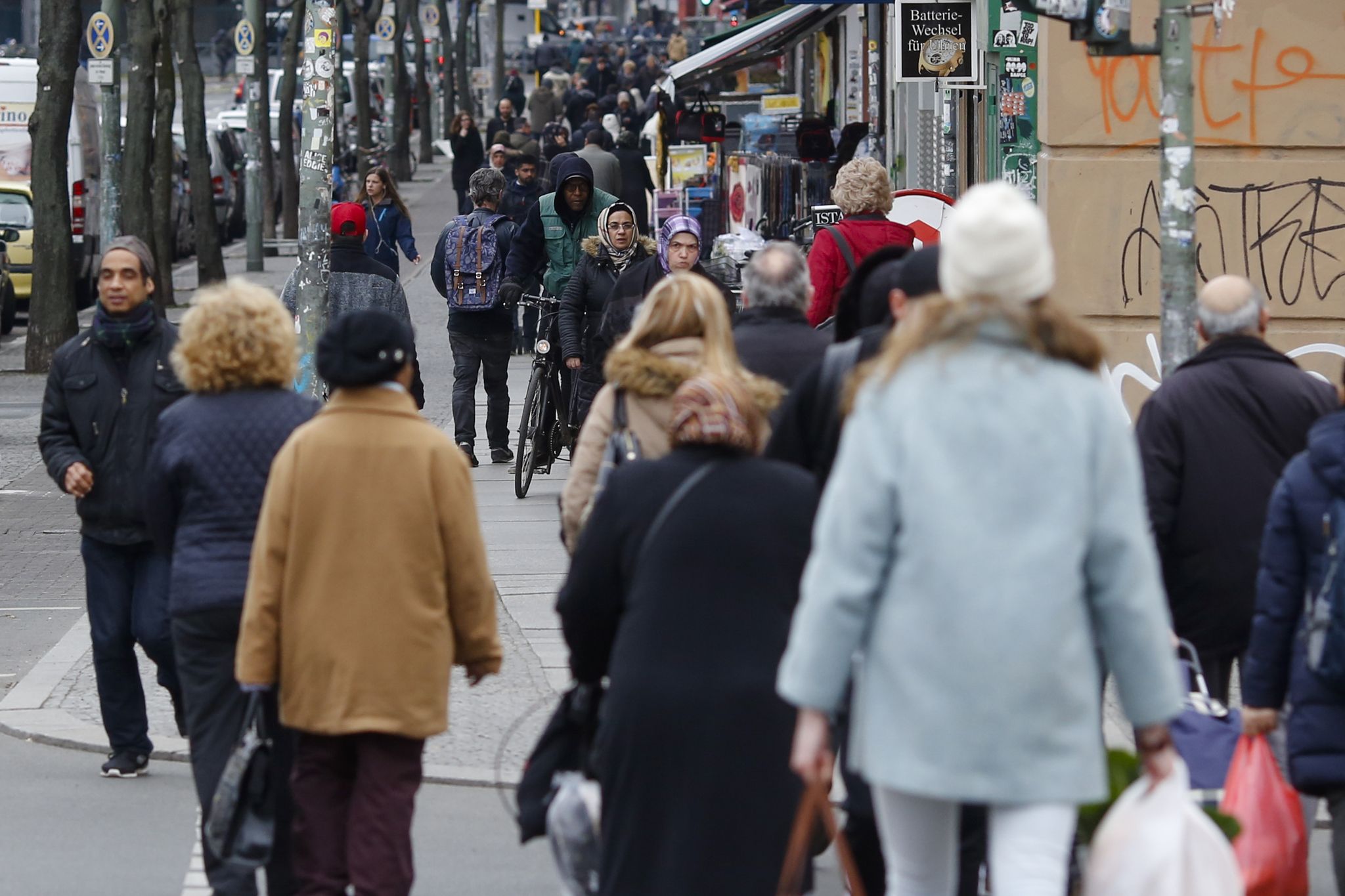 To outsiders, Berlin is known for its dynamic history, its funky, come-as-you-are nightlife, and its low cost of living and a tradition of squatting that even the most destitute artists and free spiri
BERLIN — To outsiders, Berlin is known for its dynamic history, its funky, come-as-you-are nightlife, and its low cost of living and a tradition of squatting that even the most destitute artists and free spirits could afford.
But for longtime Berliners, the German capital's "poor but sexy" mantra is quickly becoming a thing of the past.
Attracted to the city's alternative vibe and affordability compared with other European capitals, American tech companies such as Google are flocking to Berlin, bringing droves of well-compensated newcomers with them. The result: Property prices are now rising faster here than anywhere else in the world, according to a recent Knight Frank report.
The trend is making this once down-and-out city unlivable for its mainstay bohemian and immigrant communities, residents said.
"Berliners living for generations in these areas are now being forced out," said Roland Bomhard, a lawyer with Hogan Lovells, a law firm based in Dusseldorf. Mr. Lovells has worked in real estate for three decades. "You have a number of outspoken inhabitants crying out for barriers to gentrification."
Currently at a crossroads between economic boom and identity crisis, activists, citizens and politicians are scrambling for solutions on affordable housing before newcomers irrevocably transform the city's most iconic neighborhoods.
In late August, the federal government of longtime Chancellor Angela Merkel introduced legislation that creates hurdles for landlords seeking to raise rental prices year after year. It goes to show just how rent control has become a national issue in Germany. Hamburg, Munich and Frankfurt all rank with Berlin in the Knight Frank report's list of 10 cities with the fastest rising property prices in the world.
Overall, it still costs less to live in Berlin than Paris, London or Tokyo, but the average income for the 3.6 million Berliners are also relatively modest and an estimated 50,000 people are coming to reside in the city every year.
Landlords typically have their pick of a crush of tenants when a rental property opens up, putting pressure on both landlords and renters to bend the city's law against excessive living fees.
In Berlin, the city's changes are perhaps most recognizable in the famous central district of Kreuzberg.
Once an impoverished neighborhood of immigrants and leftist students, Kreuzberg was transformed into prime real estate smack dab in the center of a newly united city after the fall of the Berlin Wall in 1989.
Long after the wall fell, Berlin and Kreuzberg still boasted some of Germany's highest unemployment rates and scrambled to catch up to the well-heeled urban rivals of the former West Germany.
Now, ambitious startup founders vying to become the next Mark Zuckerberg have set up shop in Kreuzberg and other attractive areas in Berlin, fueling an economic boom, said Stefan Franzke, CEO of Berlin Partner for Business and Technology, a public-private initiative that advises businesses in Berlin.
"I'm incredibly pleased with that progress," he said. "We're coming out of a period of time when we were constantly having to beat back high rates of unemployment."
Market in a vice
But with as many as 60,000 people moving to Berlin and more than 500 startup companies revving up their laptops annually, the city's real estate market is in a vice. Rental prices in Kreuzberg alone have almost doubled since 2007 to $13.78 per square meter, with the rest of the city not far behind, according to a report by German real estate portal ImmobilienScout24.
Such rapid growth has meant that locating an affordable apartment in Berlin can take months in the best of circumstances. Longtime residents say once-iconic neighborhoods are barely recognizable because of the furious pace of development. It's easier to find a coworking space or a craft coffee shop in Kreuzberg's graffiti-lined streets than an anarchist book shop or dive bar that once characterized the district.
"It's a huge political challenge," said Mr. Bomhard. "This growth was unthinkable, and all the projects launched years ago weren't designed to cater to this growth."
The price spikes are especially challenging in a city where half of all residents still earn so little that they qualify for subsidized housing, said Katrin Schmidberger, a local politician with the Green Party who represents Kreuzberg in Berlin's regional parliament.
Part of Berlin's government since 2016, the Greens have helped enact laws that clamp down on rental hikes and constrain users of Airbnb's rental service in an attempt to prevent "impoverished renters from being pushed to the edges of the city," Ms. Schmidberger said.
But Kreuzberg's activists argue that the laws have not halted American technology companies from colonizing desirable areas of the city and driving up rental prices.
Google is slated to open a startup campus in Kreuzberg this fall, and the development has sparked a number of protests throughout the neighborhood.
"If this campus comes to pass, it would mean even more gentrification and pressure on Kreuzberg," said Heiko Baum, an activist with the grassroots movement Google Campus Verhindern (Prevent the Google Campus), which has organized marches and sit-ins to stop the global tech company from opening its incubator.
"As residents, we weren't asked if we want them here," said the 38-year-old Mr. Baum, who has lived in Kreuzberg for 15 years. "We are raising our voices and saying that we're preventing it."
Mr. Franzke with Berlin Partner for Business and Technology said he understands protesters' concerns but added that a "blockade mentality from residents simply doesn't work."
Instead, he insisted that residents work with American tech firms and the government to encourage developments elsewhere in the city that won't disrupt lifestyles in saturated districts such as Kreuzberg.
"Many companies have learned that in a city like Berlin, you have to actually show up and start a dialogue with residents that's not confrontational," he said. "Sometimes residents are agreeable, and sometimes not so much. But if the residents aren't, then a company would be well-advised to invest in property elsewhere in Berlin."
Such proposals, however, do little in the short term to reverse the effects of gentrification, said Denis Yimlaz, 40, a native Berliner who works at an elementary school in Kreuzberg.
"In the '60s and the '70s, Kreuzberg was only students and immigrant families because the neighborhood essentially got its start as a ghetto," she said. "Now with American companies like Google and others constantly moving in, rents are rising and families can't afford to live here anymore."
She knew she couldn't necessarily stop Google and others, but she wanted them to understand how Berliners feel.
"I wish that the people moving to Berlin would just be more conscious of the situation they're moving into," she said.