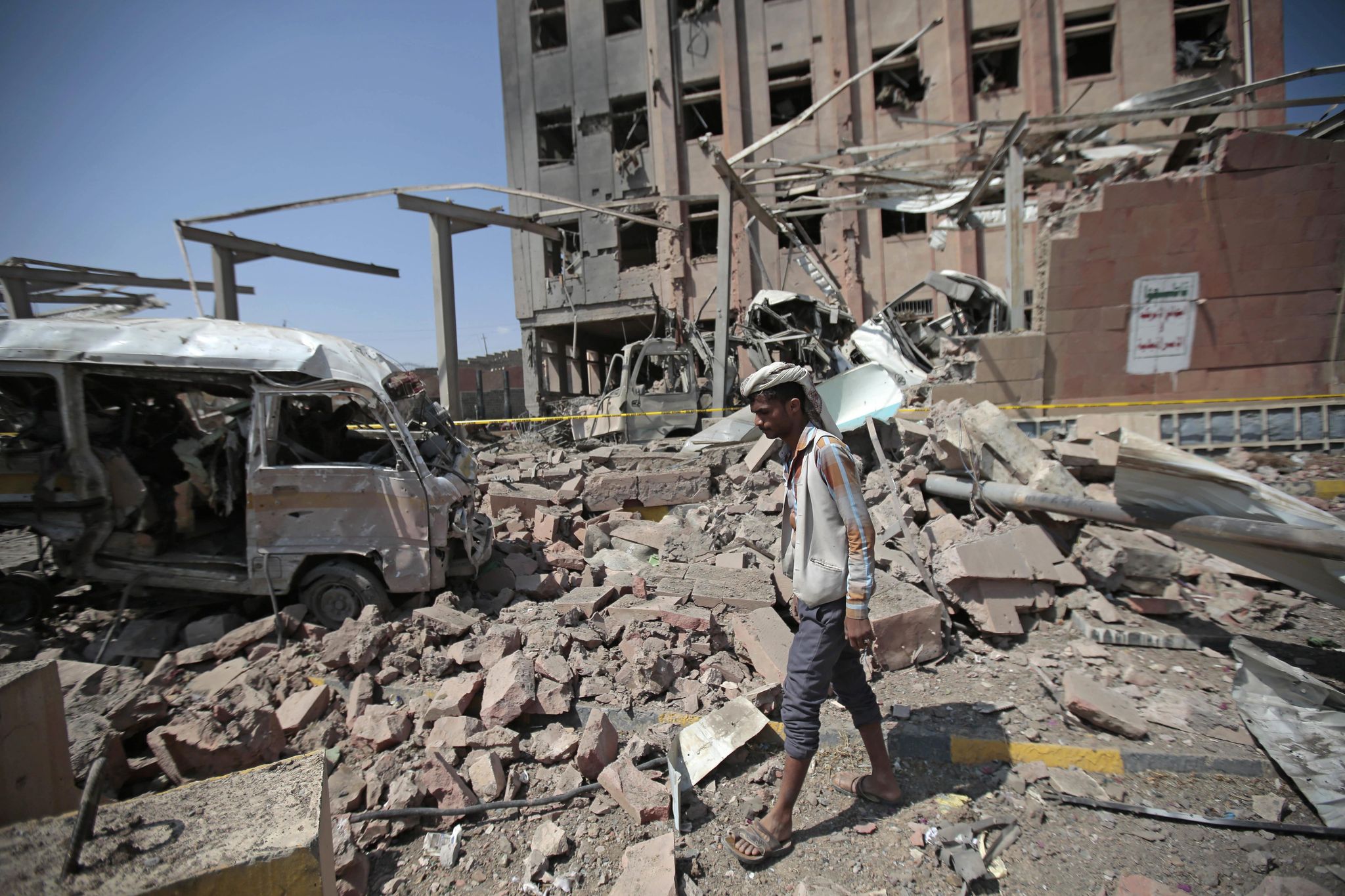 The Saudi-led Arab coalition in Yemen is showing no sign of scaling back its brutal campaign to defeat Iranian-backed Houthi separatists from the war-torn nation, despite explicit and public demands f
The Saudi-led Arab coalition in Yemen is showing no sign of scaling back its brutal campaign to defeat Iranian-backed Houthi separatists from the war-torn nation, despite explicit and public demands from top Trump administration officials in recent days to end the three-year conflict amid a massive and growing humanitarian crisis.
On Monday, Yemeni government forces backed by Saudi Arabian and Emirati air power launched a multipronged offensive as part of a campaign to retake the strategically important port city of Hodeidah, in Houthi-held southeast Yemen. Government troops and members of the Shia separatist group have engaged in intense fighting in and around the port city for the last four days, according to local reports.
Saudi, Yemeni and Emirati forces in June tried and failed to seize the critical port city, despite Riyadh launching the largest offensive of the war against the Iranian-backed separatists. The June offensive and the current effort in Hodeidah signal a new escalation of the conflict by Saudi Crown Prince Mohammed bin Salman.
The new wave of attacks comes less than a week after Defense Secretary James Mattis, quickly echoed by Secretary of State Mike Pompeo, demanded all parties participate in U.N.-led peace talks scheduled for next month. There has been mounting congressional criticism of U.S. backing for the Saudi war in Yemen, including logistical and intelligence support for Saudi forces.
"We want to see everybody around a peace table based on a cease-fire [in Yemen], based on a pullback from the border, and then based on ceasing dropping of bombs," Mr. Mattis told the Washington-based U.S. Institute for Peace last week. " … We need to be doing this in the next 30 days" to end the war.
Mr. Pompeo said Riyadh and its allies should play a meaningful role in U.N. peace talks led by Special Envoy to Yemen Martin Griffiths in Sweden.
Officials in Sanaa and Riyadh told Agence France-Presse that the new Hodeidah offensive is geared toward encircling several major Houthi strongholds inside the city, in an attempt to cut those rebel redoubts off from resupply by Iranian military advisers. Fighting in and above the embattled city has been fierce, according to eyewitnesses. Humanitarian groups warn that Hodeidah is also a critical supply port for aid in what is already the region's poorest country.
"Hodeidah has become a ghost city, people stay indoors and the streets are deserted," Isaac Ooko, Hodeidah area manager for the Norwegian Refugee Council, told the Reuters news agency.
Mohammed Ali al-Huthi, head of the Houthi revolutionary council, told Al Jazeera on Monday that the Arab coalition's renewed attacks on Hodeidah "a strenuous attempt to block talks aimed at ending the war and finding peace."
At the Pentagon, department officials declined to comment on the new Saudi-led offensive and whether it represented a direct rebuke to the Trump administration.
"We continue to strongly support the efforts of Special Envoy Martin Griffiths to bring all sides of the conflict to the negotiating table," Pentagon spokesperson Navy Cmdr. Rebecca Rebarich said in a statement.
Riyadh's heavy-handed strategy to defeat the Houthis, which has reportedly included the use of cluster bombs banned under the international rules of war, has failed to dislodge the Houthis, while reportedly slaughtered thousands of civilians and initiating one of the world's worst humanitarian crises.
There has been some talk the Hodeidah offensive is a last-ditch bid to seize territory before a peace accord is signed, in order to shape the postwar settlement in Yemen.
"The Hodeidah operation is fraught with risk for the [Saudi] coalition," the Middle East Institute's Gerald M. Feierstein, ambassador to Yemen under President Obama, wrote on Monday, especially in the wake of the global outrage over the apparent killing of dissident Saudi journalist Jamal Khashoggi by Saudi government agents in Turkey last month.
"Frustration with the conflict in Yemen continues to mount," Mr. Feierstein said, adding, "Any mass-casualty event in Hodeidah could effectively end Western cooperation with the coalition."