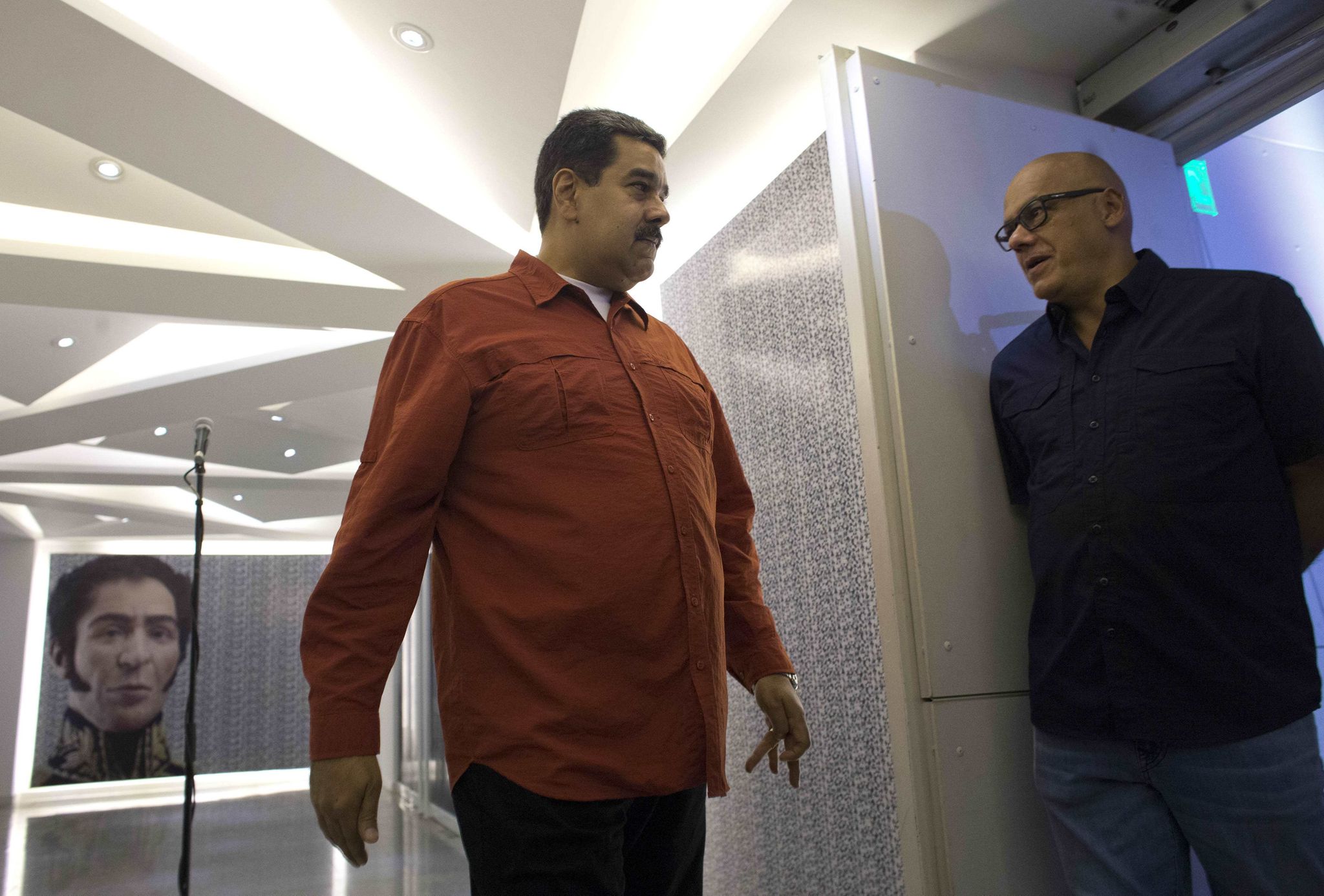 The Trump administration on Tuesday announced new sanctions on Venezuelan President Nicolas Maduro's wife and other Venezuelans from his inner circle in Washington's latest move to further punish his regime for corruption and anti-democratic practices.
Cilia Adela Flores de Maduro is the first lady, a former attorney general and head of the National Assembly. The U.S. Department of the Treasury's Office of Foreign Assets Control (OFAC), which announced the designation, also named Delcy Eloina Rodriguez Gomez, Jorge Jesus Rodriguez Gomez, Vladimir Padrino Lopez.
"President Maduro relies on his inner circle to maintain his grip on power, as his regime systematically plunders what remains of Venezuela's wealth," Secretary of the Treasury Steven Mnuchin said in a statement. "We are continuing to designate loyalists who enable Maduro to solidify his hold on the military and the government while the Venezuelan people suffer."
Mr. Mnuchin added: "Treasury will continue to impose a financial toll on those responsible for Venezuela's tragic decline, and the networks and front-men they use to mask their illicit wealth."
The Trump administration has increased pressure on Mr. Maduro as the South American country continues to spiral into a historic political and economic crisis that has many Venezuelans struggling to afford scarce food and medicine. Masses are fleeing into neighboring countries, threatening to destabilize the region.
Widely unpopular, Mr. Maduro has nevertheless clung to power through what Washington diplomats insist was a rigged recent election, in addition to massive corruption.
"Today's action shows that the United States will continue to take concrete and forceful action against those who are involved in the destruction of democracy in Venezuela as well as those who are enriching themselves at the expense of the Venezuelan people," the State Department added in a statement.
Later on Tuesday, President Trump is scheduled to meet with Colombian President Ivan Duque Marquez at the United Nations General Assembly. The two leaders are expected to discuss Venezuela's refugee crisis which has exploded during Mr. Maduro's reign.