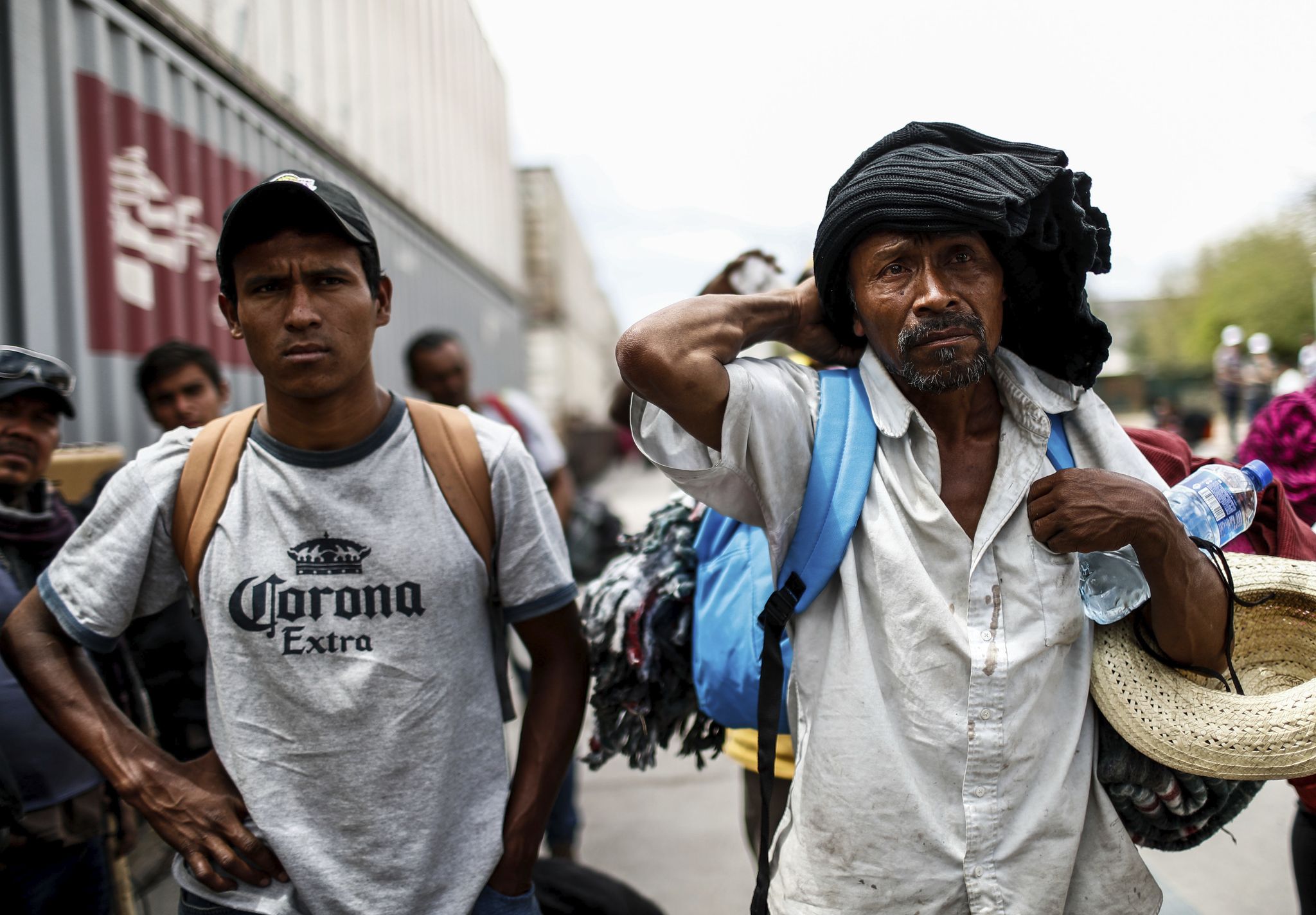 Homeland Security Secretary Kirstjen Nielsen on Monday promised members of the illegal immigrant caravan making its way to the U.S. border that they could face criminal charges if they jump the border
Homeland Security Secretary Kirstjen Nielsen on Monday promised members of the migrant caravan making its way toward the U.S. that they could face criminal charges if they jump the border despite all the warnings.
The migrants insist they are refugees seeking asylum from specific oppression at home, not rank-and-file illegal immigrants trying to reunite with family or get a better life in the U.S. They said they will make their case.
Ms. Nielsen said if they are seeking a safe place from their Central American homes, then they should stop in Mexico, where they currently are traveling and where authorities are able to provide asylum.
"If you enter the United States illegally, let me be clear: You have broken the law. And we will enforce the law through prosecution of illegal border crossers," she said.
She made the announcement hours after President Trump said he had ordered her to refuse entry to the caravan.
"It is a disgrace. We are the only Country in the World so naive!" Mr. Trump said on Twitter.
Ms. Nielsen didn't say she would stop the caravan. She did say her department will use the tools it is allowed under U.S. law, such as detaining people while their asylum claims are pending, to try to ensure people aren't taking advantage of the system.
She also said the Justice Department is sending personnel to the border so that those who attempt to claim asylum can have quick hearings and be deported if they don't qualify.
Asylum has turned into an Achilles' heel of the immigration system, with many migrants having learned how to game the system and lodging claims when they are caught at the border. The claims alone often buy them years of tentative legal status in the U.S. while they await court hearings.
The caravan of Central Americans — mostly Hondurans — has been snaking toward the U.S. for nearly a month. Perhaps 1,500 people mustered at the southern border of Mexico before Easter.
Hundreds who originally were part of the caravan have dropped out after asking to stay in Mexico or being deported.
The remainder — organizers claim some 600 are still part of the caravan — say they are determined to make it to the U.S.
"People have a legal right, under U.S. law and international agreements signed by the U.S., to seek asylum in the U.S.A.," said Pueblo Sin Fronteras, the group behind the caravan.
"Trump has railed against the caravan, but migrants have the right to request asylum in the U.S. and should not be turned away by border officials unless they fail to pass initial security screenings," the group said.
U.S. Citizenship and Immigration Services, which will process the applications, is woefully behind on its statistics, but as of seven months ago nearly 300,000 people were waiting for asylum decisions. That backlog grew by nearly 100,000 cases over the previous year.
Analysts said more migrants learned the "magic words" they would need to say to get on the asylum track.
Ms. Nielsen, in a statement Monday, demanded that Congress change laws to close "loopholes."
Immigrant rights advocates bristle at the term loophole. They say the law is in place for humanitarian protection reasons and that rotten conditions in countries such as Honduras are creating legitimate refugees.
Asylum is supposed to require proof of persecution because of membership in a particular class, such as race, sex or religion. Analysts say those definitions have been stretched so far that women who have suffered from abusive spouses can sometimes be deemed to have been persecuted. Gang violence endemic to the region also has been used to justify asylum claims, creating a massive pool of potential claimants.
Indeed, a report by a Jesuit organization working in Honduras this month found that nearly half of those surveyed said they or someone they know is considering emigrating and that the overwhelming reason was to escape the dreariness of their home or to reunite with family.
Fewer than 1 in 5 say they would be fleeing violence. Indeed, the total saying violence is pushing them out of their home country has dropped 33 percent over the past few years.