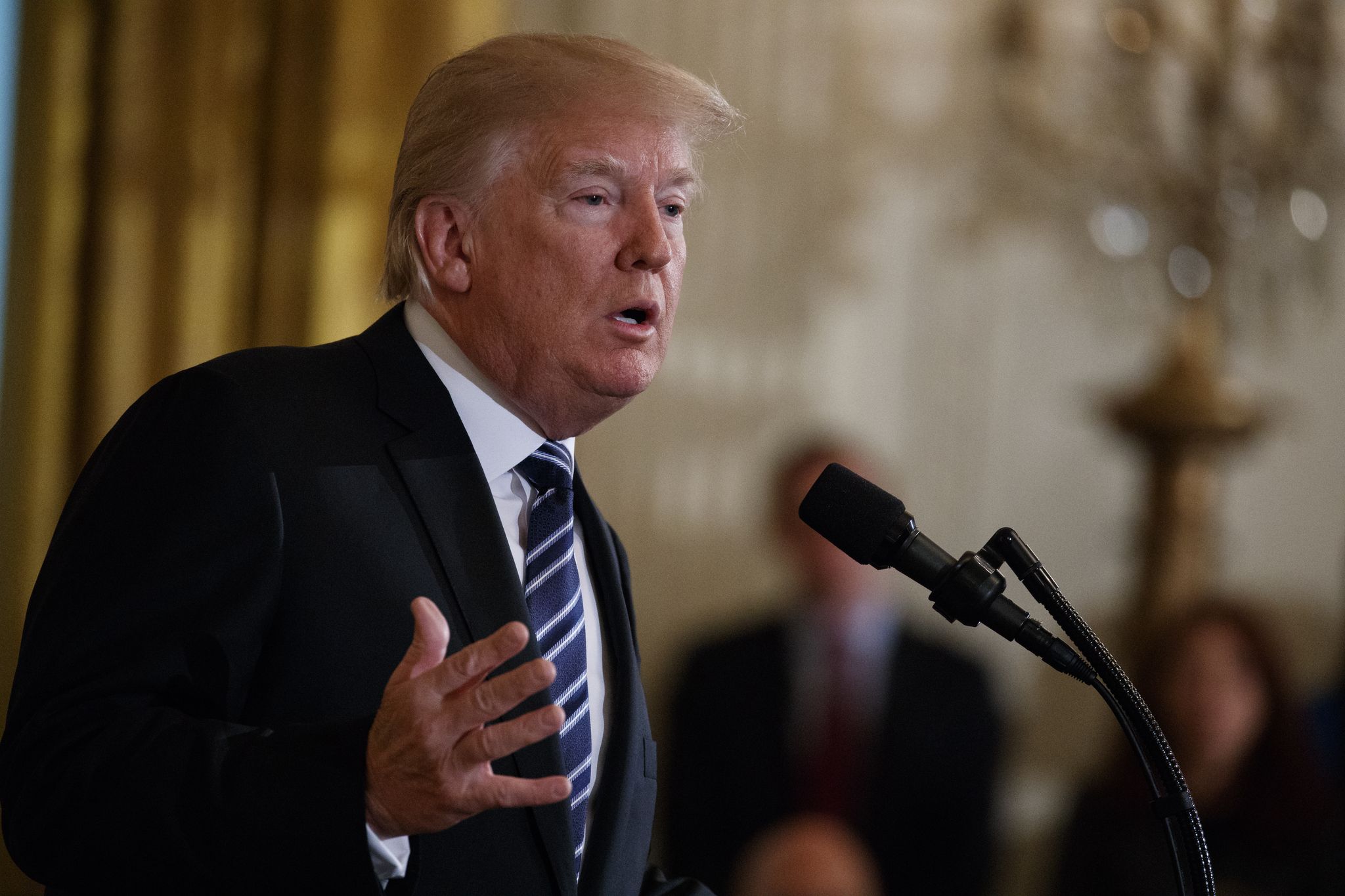 President Trump said Friday that the U.S. can reform prisons and release more inmates without endangering communities
President Trump said Friday that the U.S. can reform prisons and release more inmates without endangering communities
Hosting a summit on prison reform at the White House with state and federal officials, faith leaders and others, the president said legislation moving through Congress can help to reduce crime and save tax dollars.
"Our whole nation benefits if former inmates are able to reenter society as productive, law-abiding citizens," Mr. Trump said.
About 620,000 inmates are released from prison annually after completing their sentences. But the president said that more than 33 percent of federal inmates, and more than three-fourths of state inmates, are re-arrested within five years.
"We want former inmates to find a path to success so they can support their families and support their communities," the president said. "Crucial to this effort is helping former prisoners find jobs. It is not merely a waste of money, but a waste of human capital … to put former inmates on public assistance instead of placing them into a steady job where they can pay taxes, contribute to their country, gain dignity and pride that comes with a career."
The event was moderated by Van Jones, a former Obama administration official and CNN commentator who has frequently criticized Mr. Trump. The president thanked Mr. Jones "primarily because he constantly says such nice things about me."
"Not too often … it does feel good," Mr. Trump joked.
Among those attending was Freedom Partners Chairman Mark Holden, who said the goal is for Congress to approve prison reform this year.
"States have proven that preparing prisoners for reentry starting on day one of their sentences will increase public safety, reduce recidivism, bring incarceration rates down and save taxpayers money," Mr. Holden said.