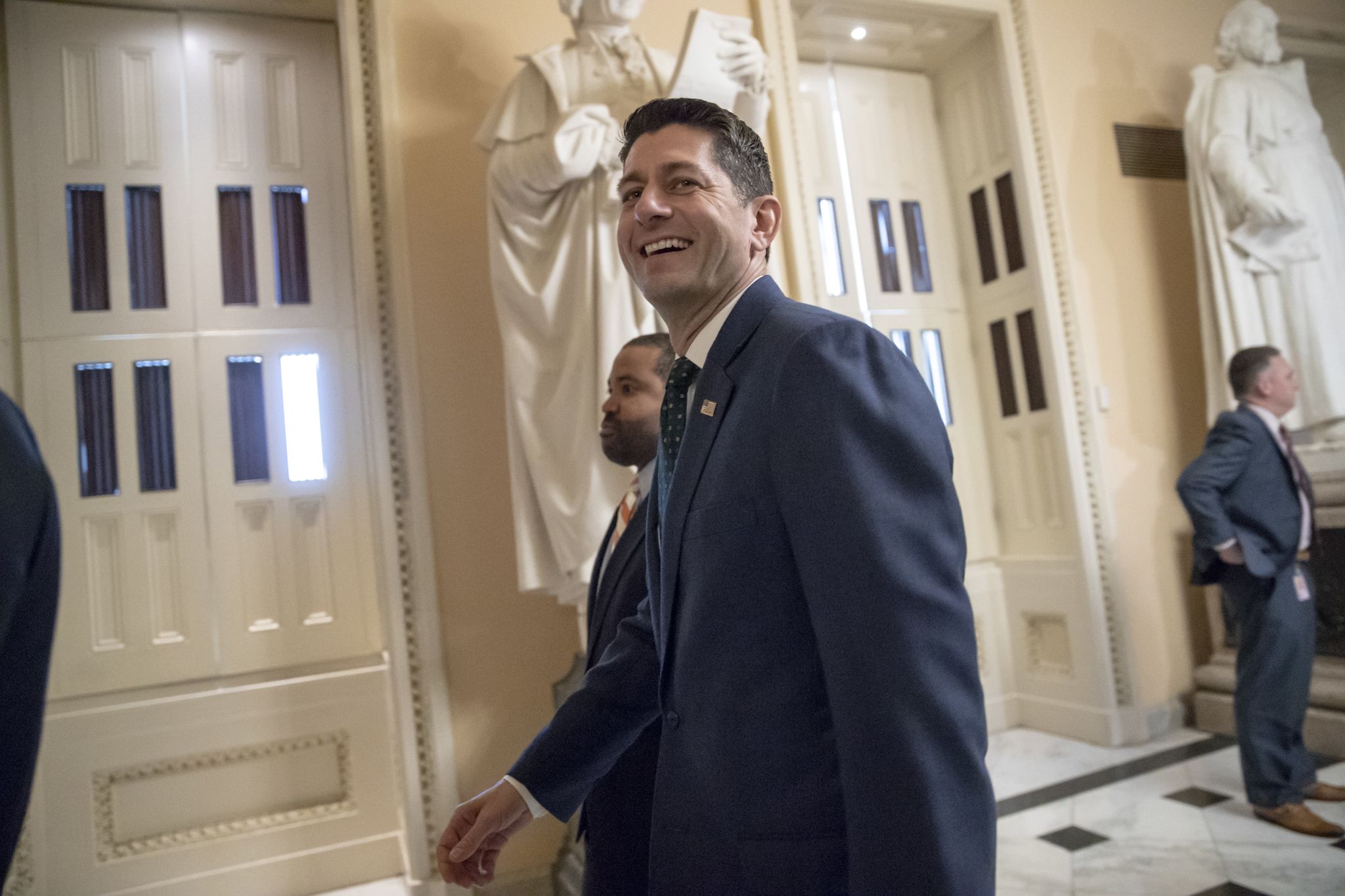 The House on Friday voted down Republicans' $868 billion farm bill, dealing GOP leaders a notable defeat after negotiations over a separate immigration issue hit an impasse.
The House on Friday voted down Republicans' $868 billion farm bill, dealing GOP leaders a notable defeat after negotiations over a separate immigration issue hit an impasse.
Conservative Republicans said they couldn't support the bill without assurances they'd get a speedy vote on an enforcement-heavy immigration bill as well. When leaders were unable to meet their demands, a number of the conservatives, plus some moderates, voted against the farm bill, joining Democrats to defeat the measure, 213-198.
It marked a significant blow to House Speaker Paul D. Ryan, who'd made several personal pitches for the legislation as part of his pro-work, anti-poverty agenda.
Mr. Ryan, Majority Leader Kevin McCarthy and Whip Steve Scalise feverishly worked the chamber floor Friday morning hoping to salvage a victory, to no avail.
Agriculture Committee Chairman Mike Conaway described the vote as a "setback."
"We may be down, but we are not out," said Mr. Conaway, Texas Republican. "We will deliver a strong, new farm bill on time as the president of the United States has called on us to do. Our nation's farmers and ranchers and rural America deserve nothing less."
Rep. Scott Perry of Pennsylvania said GOP leaders took a gamble and lost, but that he's ready to move onto immigration and then get back to the farm bill.
"They rolled the dice," said Mr. Perry, one of 30 Republican "no" votes on the bill. "Look, I get it. I don't begrudge them that, but these are the pitfalls with rolling the dice."
After the bill's defeat, Mr. Ryan entered a motion that could allow for a do-over vote later, though it's not clear when that would happen or whether he will be able to strike a deal that wins over conservatives.
Rep. Mark Meadows, chairman of the House Freedom Caucus, which was pushing for the immigration vote, said he hopes to continue negotiations on immigration going forward.
"Anytime a bill goes down, I don't know that you could look at it necessarily as successful," said Mr. Meadows, North Carolina Republican. "As much as it is, it's where we are right now and hopefully we'll get a farm bill in the very near future."
The conservatives want to see the House take up a bill sponsored by Rep. Robert Goodlatte, which would crack down on sanctuary cities, speed up deportations, and extend the Obama-era DACA program with no special pathway to citizenship for illegal immigrant "Dreamers" brought into the country as children.
Those negotiations were taking place amid the backdrop of a petition drive from moderate Republicans and Democrats to pass a bill with more generous protections for the Dreamers, but without the enforcement provisions favored by conservatives and President Trump.
Republican leaders said they wanted to give conservatives a vote on the Goodlatte bill, even though it would likely fail, but that they wanted to press forward first on the farm bill, which is a top priority for Mr. Ryan.
Still, not all of the Republican opposition came from hardline conservatives.
Rep. Leonard Lance, New Jersey Republican, called the bill "fiscally irresponsible" and said it didn't do enough to help local farmers.
"A more fiscally responsible farm bill with stronger and fairer reforms would have earned my support," Mr. Lance said.
The farm bill would reauthorize federal crop subsidies, agricultural supports and government food programs through 2023. The current bill is due to expire at the end of September, giving lawmakers time to regroup and try again.
The farm bill typically unites a broad swath of Congress, but Republicans ended up having to negotiate with their own members after Democrats pledged to oppose the bill over new work requirements for food stamp recipients.
No Democrats voted for the bill.
"Republicans wrote a cruel, destructive farm bill that abandoned farmers and producers amid plummeting farm prices and the self-inflicted damage of President Trump's trade brinkmanship," said House Minority Leader Nancy Pelosi.
Mrs. Pelosi said Republicans should now come to the table and negotiate "in good faith" with Democrats.